As always there were reports on the activities of the last year and updates on the ongoing work of the ECG working groups. Participants were invited to share their views on the work of the association through a series of interactive questions. Board elections and also those for the President and Vice-President went ahead as planned.
Within the framework of ECG Business Intelligence our business analyst gave a presentation on the effects of the Covid-19 crisis, both short and long term, on the European automotive supply chain with the title:
Coronavirus and beyond: European vehicle and supply chain outlook 2020-2030
ECG Business Intelligence provides an updated forecast for European vehicle demand and production across three business scenarios, including detailed figures and insights on the top five largest markets, for 2020-2030. The presentation will also provide insight on key supply chain and logistics ramifications that will have long-term impacts for the European vehicle logistics sector during and beyond the current global pandemic.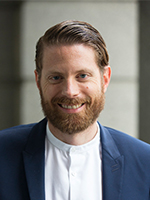 Christopher Ludwig, editor-in-chief, Ultima media and ECG Business Ing
Christopher is responsible for editorial production and strategy across Ultima Media's global automotive media platforms, including Automotive Logistics and Finished Vehicle Logistics, its business intelligence unit and ECG Business Intelligence. He's covered the automotive industry and supply chain for 15 years and has nearly 20 years' experience in the media and publishing business. He has an MsC from the London School of Economics and Political Science.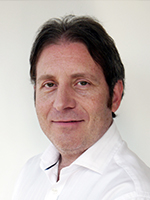 Daniel Harrison, automotive analyst, Ultima Media and ECG Business Intelligence
Daniel has more than a decade of experience in business intelligence and automotive research and now leads the business intelligence unit at Ultima Media and for ECG. He specialises in topics across the value chain, including connectivity, autonomy, shared mobility and electrification. His most recent reports cover analysis of the coronavirus impact on vehicle demand and logistics, tier supplier profits and forecasts for global automotive powertrains.